[Key: ICC Pet: 25 years.]
ICC Brazil is a benchmark in research and innovative solutions for the animal nutrition industry. Recognized both in Brazil and abroad for providing innovative yeast-based animal nutrition solutions, with efficient logistics production, to serve the local market and over 55 countries.
It is a reference in the development of products that guarantee greater productivity and profitability. Over the last 27 years, ICC Brazil has been constantly investing in innovation and technology.
ICC Brazil – Pet Industry
The pet industry moves about US$ 120.00 billion in the world. Of this total, the US represents the largest share, 41%. Next is the UK, representing 5.3%, and Brazil, representing 5.1%, thus completing the world's three largest pet industries. In 2018, the Brazilian pet feed industry for pet animals produced around 2.65 million tons.
ICC Brazil PET
The Pet industry is a premium segment, and ICC Brazil has a specific department to serve this niche of customers differently. We study the details of the market to offer the best solutions. We develop, import and distribute premium products, specific to the market, diversifying, even more, the composition of Brazilian pet feed.
Solution: ImmunoWall®
ImmunoWall® is produced from the fermentation of sugar cane for ethanol production. In this process, yeast cells go through countless fermentation cycles, which makes the cell wall thicker and stronger, thus resulting in high quantities of functional carbohydrates and less fat content in their composition, being less digestible in the gastrointestinal tract. This aggressive fermentation process provides the product with a high ratio of β-glucan: MOS, close to 2:1.
Immunologic Activation
Binding of pathogens
Adsorption of mycotoxins
Reduction of fecal odor

[Key: Cell wall in primary fermentation; Scanning Electron Microscope (SEM); Electron Microscopy of these two images.]
The arrows point the difference in the β-glucan concentration of the two cell walls. The darkest area in the ImmunoWall® sample indicates a higher density of β-glucans. The results of five ImmunoWall® samples tested were efficient in the biological activation of immune cells.
In testing carried out with ImmunoWall® to control leukopenia and prevent some fluctuations of immune cell subgroups caused by the challenge with Salmonella, the result was effective.
ImmunoWall® on the odor of Beagles' feces
Feces of dogs supplemented with 0.2% ImmunoWall® showed a reduction in the odor. This decrease may be related to the decrease of pathogenic microorganisms responsible for nitrogen compounds that produce ammonia, biogenic amines, and phenols, which are mainly responsible for the bad odor in dog feces.
12 Beagle adult dogs (six male and six female), 4 years old, weighing 8.9 +/- 1.1 kg.

Treatments: 0% ImmunoWall® (Control), 0.2% ImmunoWall®. Dogs were weighed at the beginning and the end of the experiment. Feces were collected twice a day, then weighed and frozen individually.

Digestibility Test: 10 days for adaptation and 4 days for the collection of feces.

Pesquisa e Desenvolvimento - Ração mais Palatável

A ICC Brazil produziu um material para profissionais que querem ampliar seu conhecimento técnico sobre a importância da palatabilidade, nutrição animal, e de como isso reflete no fortalecimento do sistema imunológico dos pets. O conteúdo traz informações baseadas em experimentos científicos, realizados in vivo, e apresenta resultados comprovados e aprovados pela comunidade cientifica.

Investigación Y Desarrollo – Alimento Más Palatable

ICC Brazil ha producido un material para profesionales que desean ampliar su conocimiento técnico acerca de la importancia de la palatabilidad, la nutrición animal, y de cómo eso se refleja en el fortalecimiento del sistema inmunitario de los pets. El contenido proporciona información basada en experimentos científicos realizados in vivo, y presenta resultados comprobados y aprobados por la comunidad científica.

Research and Development - More palatable feed

ICC Brazil developed a material for professionals who wish to broaden their technical knowledge on the importance of palatability and animal nutrition, and how this reflects on strengthening the immune system of pets. The content brings information based on scientific in vivo experiments and presents proven and attested results.
Statistical analysis: completely randomized design (CRD), t-Student test.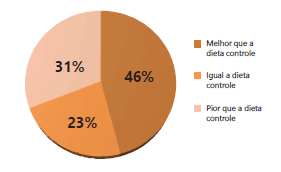 [Key: better than control diet; same as control diet; worse than the control diet.]
Ph.D. Ananda P. Félix, Universidade Federal do Paraná, 2013
Solution: LysCell®
[Key: MHI – Microingredient – Ideal hypoallergenic.]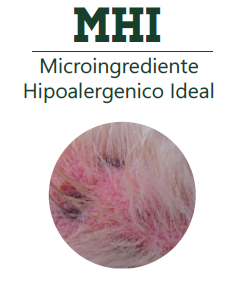 LysCell® is a source of low molecular weight peptides obtained through the autolysis process of S. cerevisiae yeast. The low molecular weight of LysCell® peptides prevents it from being recognized as an invading agent by the immune system of sensitive animals, thus avoiding the triggering of an allergic process. Besides, LysCell® has a highly palatable UMAMI flavor.
Since it has a higher concentration of low molecular weight peptides compared to the whole yeast, LysCell® is a great alternative ingredient for hypoallergenic diets.
Solution: Hilyses®
With a lower mortality rate and lower diarrhea rate, Hilyses® is an effective treatment solution that also promotes cell renewal, low allergen risk, and high palatability.
Solution: StarFix®
StarFix® is a revolutionary broad-spectrum mycotoxin enteroadsorbent that brings together the most important principles of mycotoxin adsorption and a liver regenerator. StarFix® is effective against polar and nonpolar mycotoxins and does not take away nutrients from the diet.
The analysis of zearalenone and aflatoxin mycotoxin adsorption test performed with StarFix® showed a highly efficient result in the adsorption of both mycotoxins, aflatoxin, and zearalenone, both in acid pH and neutral pH.
ICC Brazil Pet – Other solutions and ingredients
Solution: StarYeast®
Protein source
Natural palatability agent: a source of glutamic acid
Source of protein and B complex vitamin
Contributes to the digestive process
Solution: Brewer's yeast
Palatability
Protein source
Source of protein and B complex vitamin
Contributes to the digestive process
Natural palatability agent: brewer's yeast (Saccharomyces boulardii), which uses malted barley as substrates, provides a bitter touch; this pleases the taste buds of pets, thus increasing the consumption of food.
Solution: Flavor'sUP®
High Palatability
Natural flavor enhancer: a source of glutamic acid that promotes the UMAMI flavor
Stimulates feed consumption: stimulates the sense of smell and improves product standardization and sensory characteristics of foods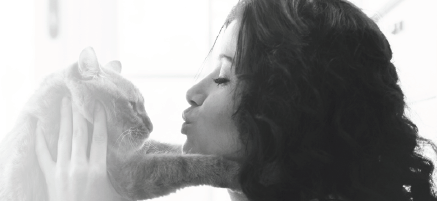 Solution: Beet pulp
Bowel transit
Improves fecal score and reduces fecal odor: fibers act as absorption structure of water and microorganisms in the feces
Source of energy
Increases peristalsis
Solution: Powdered plasma
Increased food consumption of puppies
Gelling action: Gelling ingredient in canned or pouch pet feed for a better texture
Immunological booster: may be used under normal breeding conditions, before some challenge or even with young and senior animals
Solution: Fish oil
Heart protection
Joint protection
Fur improvement
Anti-inflammatory properties: reduces the inflammatory process
Reduces risks of heart diseases by improving cardiac health
Makes the skin healthy and the fur shiny
Lubricates joints
Imported additives: YuccaChoice® and LIPOSORB®
Solution: YuccaChoice®
Improves nutrient absorption: Saponins increase intestinal cell permeability, improving nutrient absorption and accelerating microbiota activity, optimizing digestion and utilization of food
Reduces fecal odor: Saponin is one of the main ingredients of YuccaChoice®; it also inhibits the action of urease, which is the enzyme responsible for catalyzing the urea hydrolysis in ammonia. Other active ingredients of YuccaChoice® are the gluco-components, that have a high affinity for ammonia, converting this substance into other non-nitrogen compounds; this reduces the emission of toxic gases and fecal odor (B50 value analysis)
Solutions: LIPOSORB®
Improves pellet quality: PEGR also affects pellets quality and reduces percentage of fines.
Improves production in food mills: Liposorb® is an emulsifier also composed of PEGR (polyethylene glycol ricinoleate), which is an emollient agent that reduces the surface tension between water vapor and fat molecules during extrusion, thus facilitating water absorption and increasing the efficiency of the production process.
Improved digestion of lipids: Liposorb® also contains Lecithin (PC – phosphatidylcholine) and Lysolecithin (LPC – Lysophosphatidylcholine) in its formula; they improve the total digestibility of food ingredients, mainly fat and fat-soluble vitamins. Highly recommended for senior cats with low ability to digest lipids.
Posted in 20 August of 2019