ICC Brazil sponsors one of the main auctions of dairy animals in the country
ICC Brazil, a company that creates innovative solutions focused on animal health and performance, as well as food safety, sponsored once more Agrindus Farm's 10th Annual Auction, which was held in April, in Descalvado (São Paulo). Like previous years, the event took place at Fazenda Santa Rita, which owns the biggest herd of Holstein cattle in the country and is a benchmark in dairy production in Brazil.
ICC Brazil introduced RumenYeast®
Composed of yeast with a high concentration of metabolites that stimulate the development of microorganisms responsible for the fermentation and maintenance of rumen pH levels. RumenYeast® also has a yeast cell wall, rich in β-glucans and MOS, which strengthen the immune system and improve intestinal integrity, contributing to maintaining animal health and maximizing weight gain and dairy production.
"Fazenda Santa Rita has been present in the dairy market for 74 years; it currently produces 60 thousand liters of Type-A Milk per day. This farm has been a customer of ICC Brazil for 8 years, and they add RumenYeast® to the feed of their dairy cattle," says Ricardo Barbalho, National Sales Manager of ICC Brazil.
The auction was broadcasted by the Terra Viva channel. 190 animals were auctioned: 86 female Black & White Holstein/Gyr-Holstein calves, 64 young female bullocks (Black & White Purebred Holstein), 10 primiparous Black & White Purebred Holstein cows, and 30 bulls.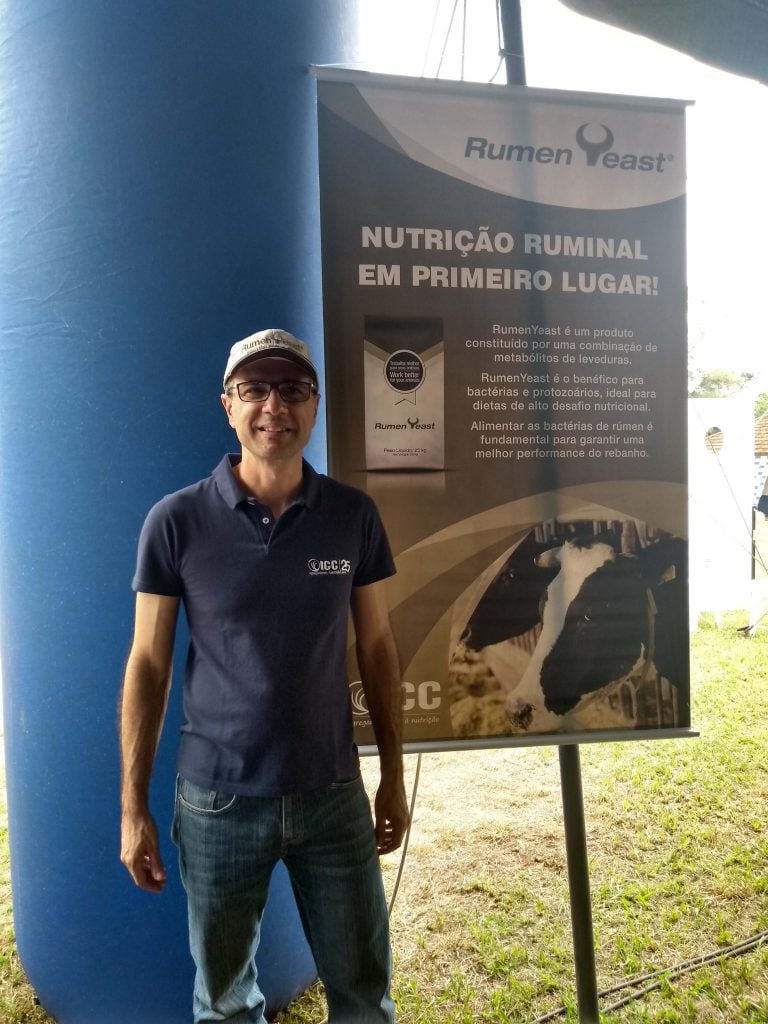 About ICC Brazil
For 25 years, ICC Brazil has combined research and biotechnology, conducting studies that prove the benefits of yeast-based additives in several animal species. With rigorous quality control and monitoring in all stages of production, it provides innovative solutions striving for animal health and performance as well as food safety. ICC is present in approximately 50 countries.
Type-A milk is obtained from a single herd, and there is no manual contact with the milk at any stage of the process, i.e. the milking is mechanical and the milk is piped directly into the compartment where it undergoes pasteurization, homogenization, and packaging. The maximum number of bacteria allowed in this milk is 500/ml.